Today, for the third time, I rode Big Ben. &nbsp Until he is better at working in driving lines, we are still at the early stage of just posing for photos....




...and going for "pony rides". &nbsp Sure, I know "pony ride" photos are not exactly exciting news. &nbsp Unless you are the pony's mom. &nbsp :-)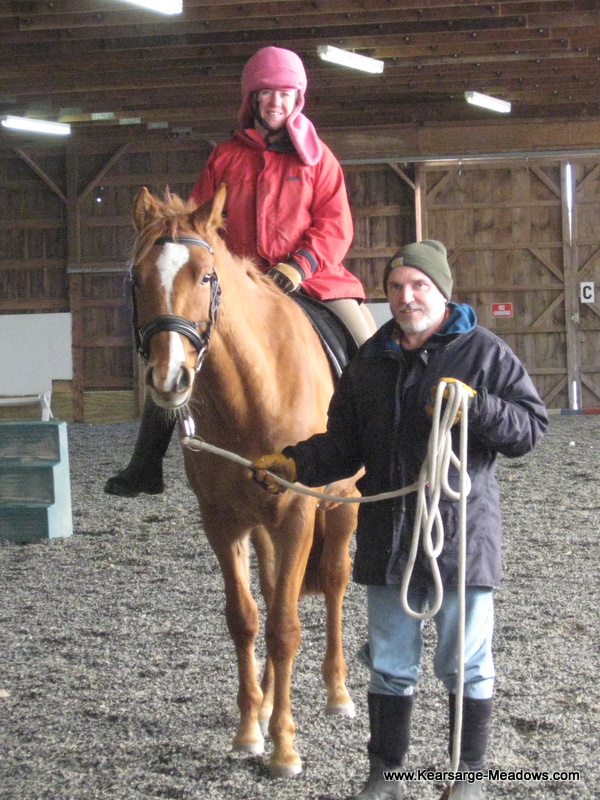 But then, Big Ben is only 2 years, 10 months old. &nbsp And still growing like a weed! &nbsp We have nothing but time ahead of us.




What's important right now is that Ben is becoming accustomed to the idea that humans can sit on him, and not just in his stall when he's lying down. &nbsp :-) &nbsp All while he's still unfit, unbalanced, and a bit unsure about this new activity.

Over the next few weeks, we will continue working in long lines, "driving" around the arena, developing responsiveness to verbal commands, and getting "pony rides". &nbsp We have no deadlines to chase. &nbsp Just positive experiences to share. &nbsp It's a precious time for the young horse and his first trainer.

(Thanks to Kyle for capturing these photos for us!)