Last night, a friend and I attended a lecture at TNT Equine in Dover NH. &nbsp The subject was "Managing Infectious Diseases", however, the speaker, David Pugh, DVM, MS, DACT, DACVN, Fort Dodge Animal Health, also spoke about general equine husbandry... &nbsp which includes, among other things, attention to dentistry.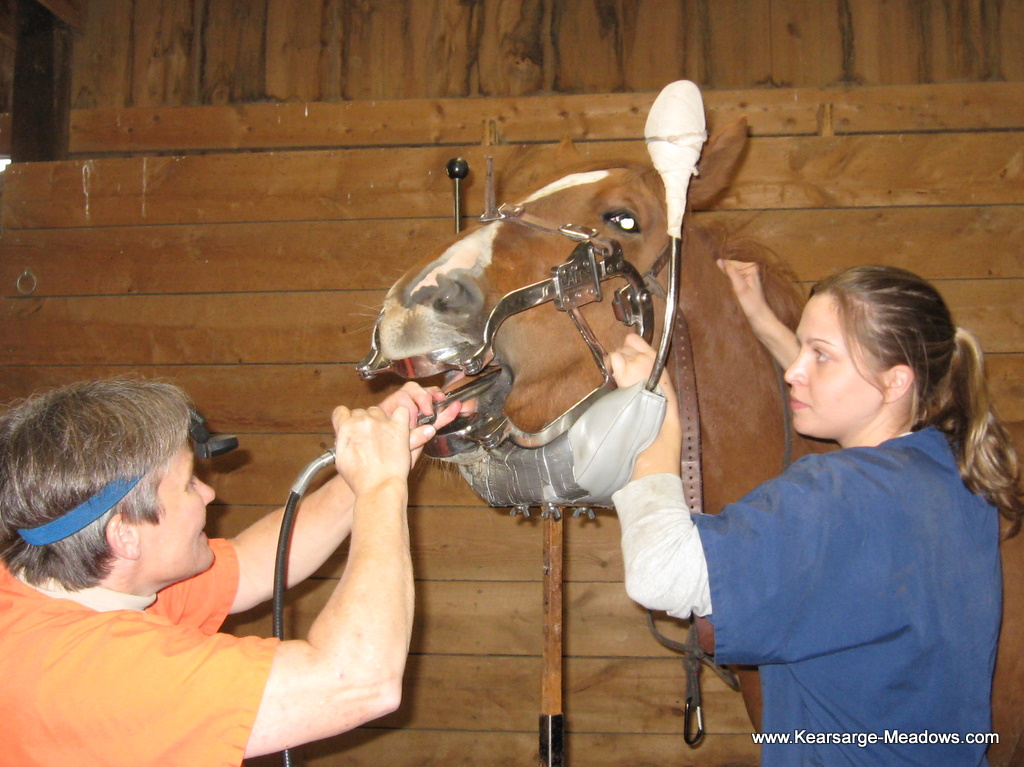 Hearing about the importance of equine dental care was a quiet reminder that in three months time, a couple of my horses are due to see Deme Erickson, DMV, of TNT Equine again for a dental checkup.

Three months ago today, every horse in our barn was checked out by Deme and Super Tech Erin. &nbsp For most of the critters, only floating was needed. &nbsp However, some of the horses needed a bit more attention. &nbsp Especially the babies.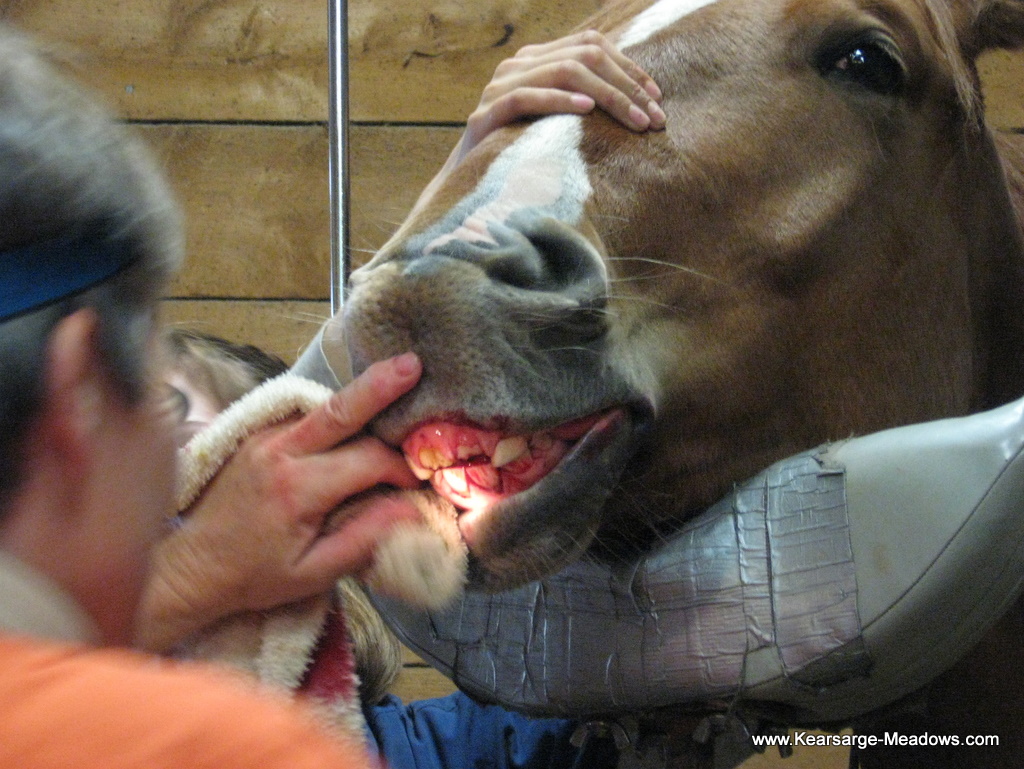 When Ben, 2 and a 1/2 years old, was examined, Deme was surprised to find 4 wolf teeth. &nbsp Usually 2 are seen, but he had upper and lower ones. &nbsp These little teeth, even if they have not broken through the surface of the gum, can be quite troublesome when training with a bit begins. &nbsp Ben also still had caps on his front upper teeth. &nbsp So, all of these were removed. &nbsp Throughout the whole session, at which these images were captured, Ben was extremely well behaved. &nbsp Of course, the mild sedation helped!

That night, Big Ben had 7 teeth to tuck under his pillow for the Horsey Tooth Fairy. &nbsp I hear he used the money to buy 35 pounds of carrots, which of course he shared with his pals.